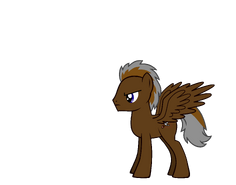 'God Information'
Name
Artanis
Player
Captain_Burger
Appearance
Brown Pegasus,brown mane with grey ends
Domains
The sky, Warfare, Craft
Symbol
Two crossed swords
Alignment
Neutral
'Actions'
Avatars
Planes
Artifacts
Exarches
Heroes
Races
Nations
Monsters
Plants
Trees
Landforms
The forest
Artanis is the 4th Lord of Creation
Description
The God of the sky, warfare and Craft. He is not afraid to fight when challenged, believing that he cannot be defeated.
Appearance
A Brown Pegasus, with a brown mane with grey ends. His symbol and Cutie mark is of two crossed swords.
Origin
Artanis was created by Covell, the second Lord of Creation
History
After being brought to existence by Covell he created birds and the forest next to the meadow
Ad blocker interference detected!
Wikia is a free-to-use site that makes money from advertising. We have a modified experience for viewers using ad blockers

Wikia is not accessible if you've made further modifications. Remove the custom ad blocker rule(s) and the page will load as expected.